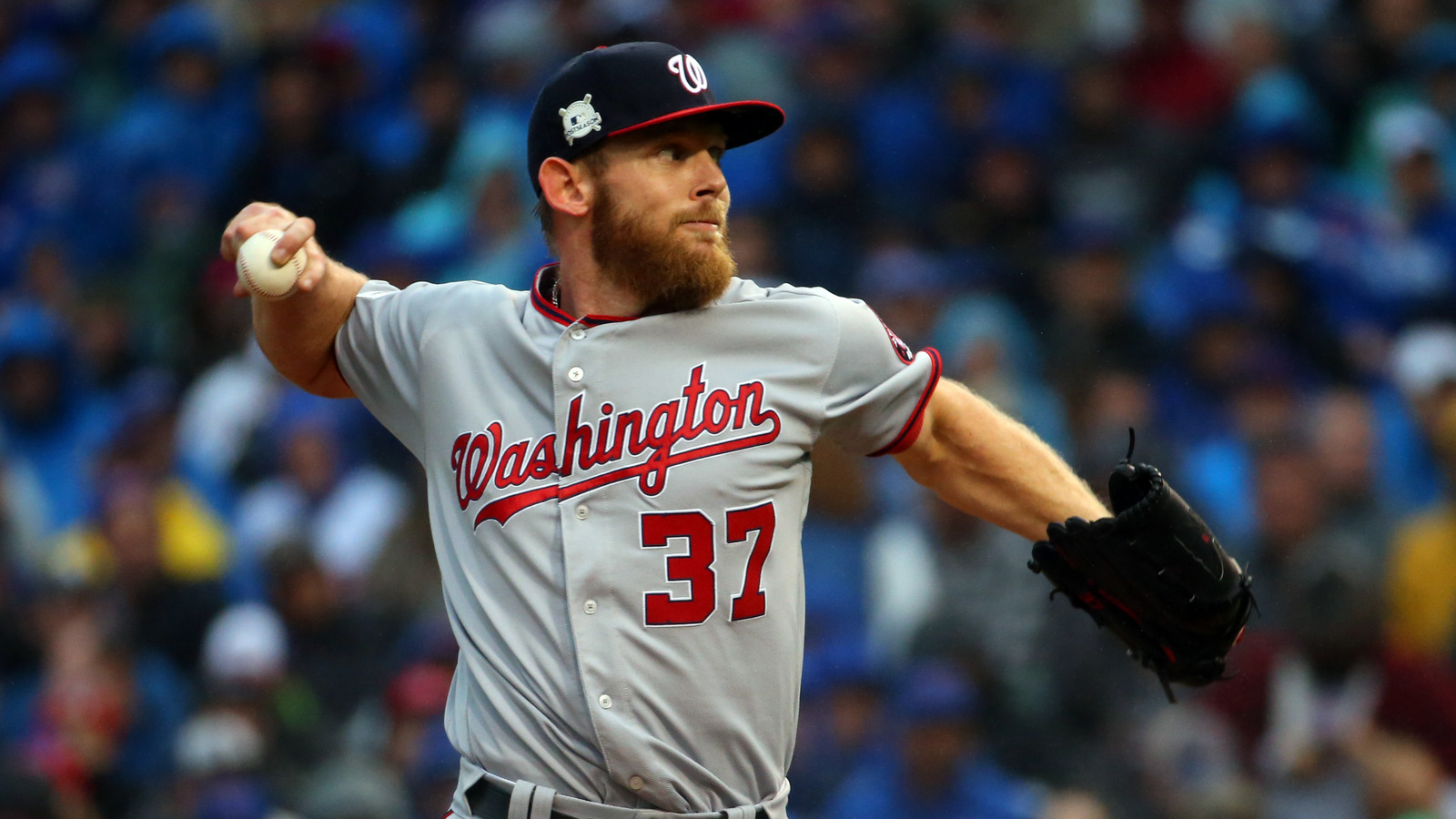 Oct 11, 2017; Chicago, IL, USA; Nationals starting pitcher Stephen Strasburg delivers a pitch during the first inning during game four of the 2017 NLDS against the Cubs at Wrigley Field. 
Jerry Lai-USA TODAY Sports
After it looked like Stephen Strasburg was not going to pitch in Game 4 of the NLDS because he was feeling under the weather, the right-hander went out and dominated the Chicago Cubs to force a Game 5 back in Washington. And if you want to know just how good his stuff was, ask Chicago Cubs slugger Anthony Rizzo.
Rizzo, who was 0-for-3 in the game with two strikeouts, said facing Strasburg is like going into the batting cage having never hit a baseball before.
In hindsight, the Nationals couldn't have asked for a better break than Tuesday's game being rained out. That allowed Strasburg to come back on full rest, and he threw seven shutout innings of three-hit ball to force a Game 5. He struck out 12 in one of the most dominant performances of his career.
There were originally reports that Strasburg didn't want to pitch because he wasn't feeling well, but he was obviously healthy enough. Despite Cubs fans ruthlessly mocking them over the situation, the Nationals got the job done. Strasburg was the biggest reason for that.