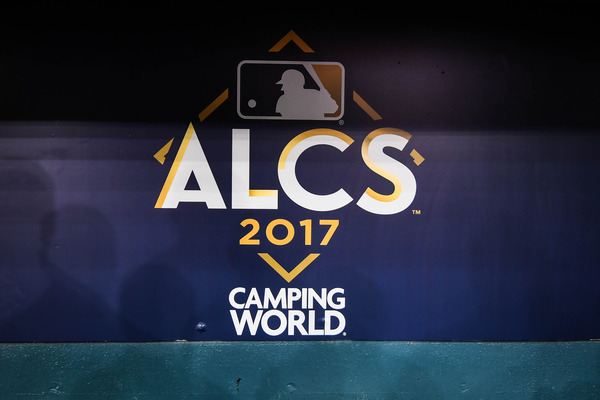 Oct 12, 2017; Houston, TX, USA; View of the ALCS 2017 logo in the New York Yankees dugout during workouts at Minute Maid Park.
Shanna Lockwood-USA TODAY Sports
It's a known tradition that when a New York sports team wins an important game — usually in the postseason — the Empire State Building changes its colors to support that particular squad.
And with the Yankees winning Game 5 of the American League Division Series on Wednesday night, completing the comeback after being down 2-0 in the series, that was cause for a color change.
Here's what the Empire State Building currently looks like.
Game 1 of the American League Championship Series is set to take place on Friday night, and Yankees fans could not be more excited about it.