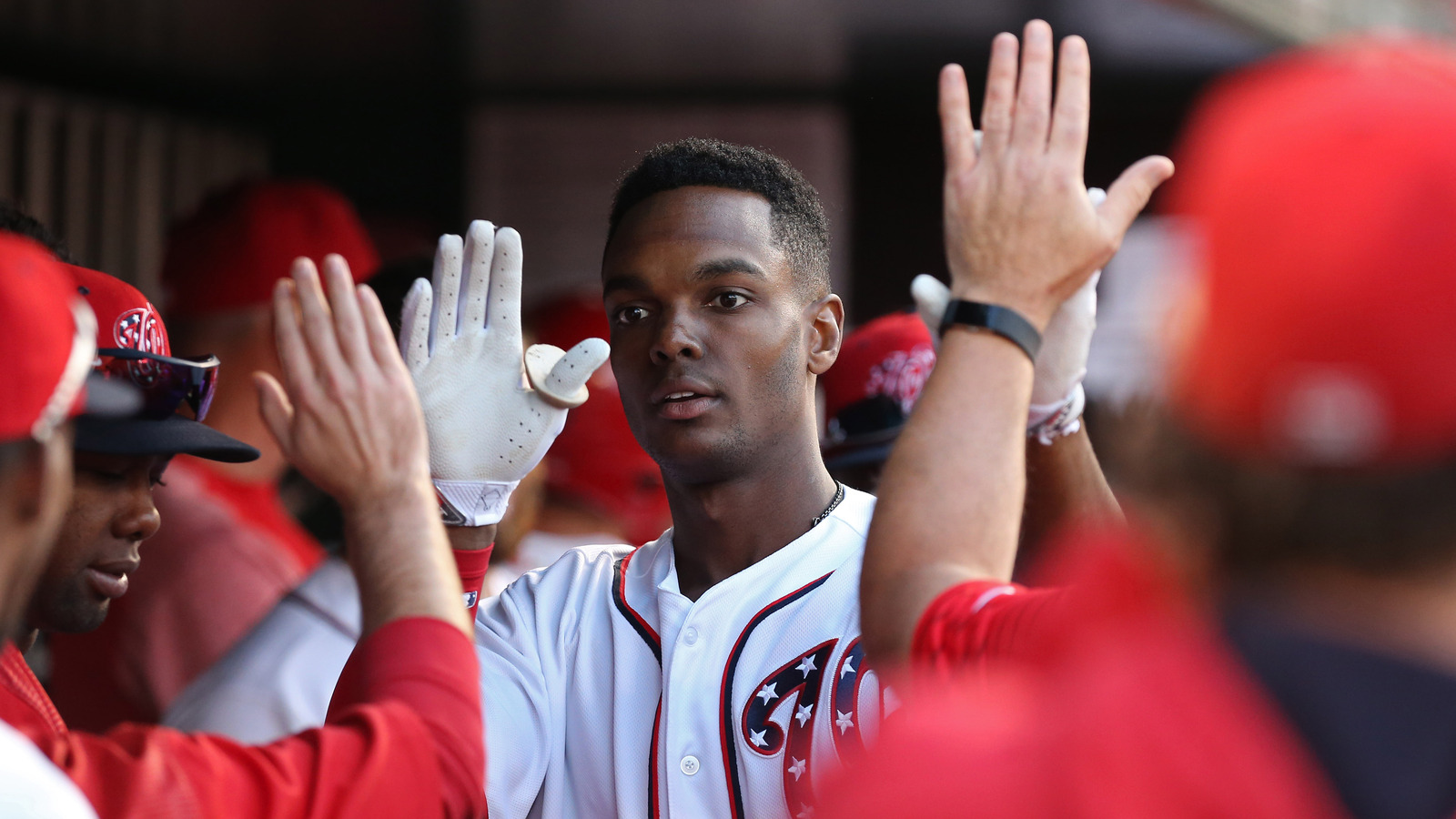 Michael A. Taylor's back must be sore tonight seeing as how he put the entire Washington Nationals team on it. A 3-run dinger will do that to people.
Geoff Burke-USA TODAY Sports
Michael A. Taylor did it again!
Taylor clubbed a 3-run home run in the second inning of Game 5 on Thursday to break a 1-1 tie between his Nationals and the Chicago Cubs.
Taylor was up with runners on first and second and swatted at a pitch up and out of the zone, and he delivered it into the bullpen in left field at Nationals Park.
Here's how far out of the zone the pitch was:
Taylor also hit a huge grand slam in Game 4 to help the Nats win that game and extend the series.
Taylor's hit came in a string of punishment delivered by the Nats to Cubs starter Kyle Hendricks. Daniel Murphy led off the inning with a solo home run, Anthony Rendon followed with a single, Matt Wieters reached on a bunt single, and then Taylor delivered the 3-run shot.
Not many figured Taylor would be the difference in the series, but that's turned out to be the case.