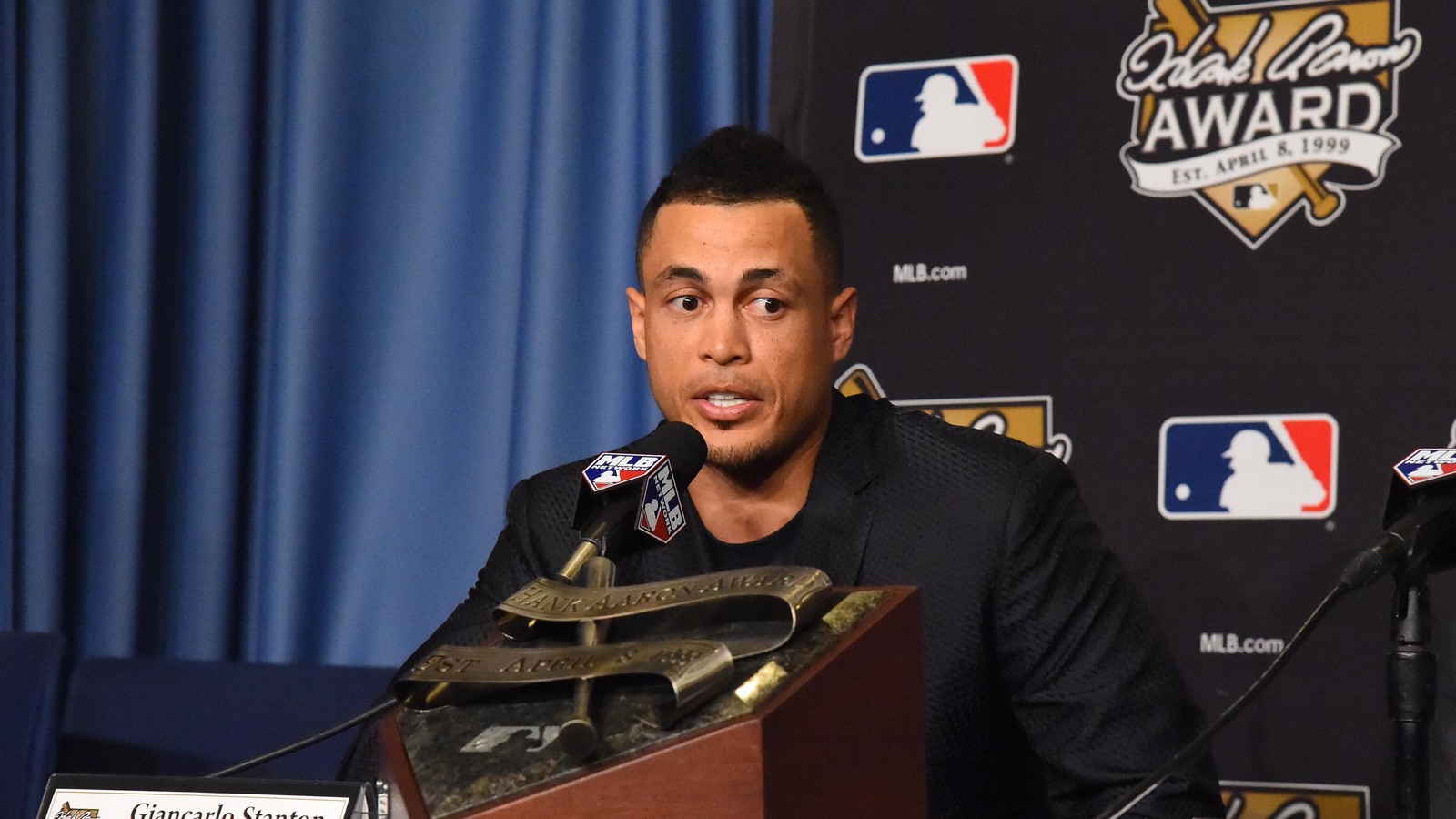 Oct 25, 2017; Los Angeles, CA, USA; Miami Marlins player Giancarlo Stanton speaks at the Hank Aaron Award press conference before game two of the 2017 World Series between the Los Angeles Dodgers and the Houston Astros at Dodger Stadium. 
Jayne Kamin-Oncea-USA TODAY Sports
Those close to Giancarlo Stanton would reportedly be very surprised if he accepts a trade to the St. Louis Cardinals.
According to Jon Heyman of FanRag Sports, several people close to the Marlins believe there is very little chance of Stanton accepting a trade to the Cardinals — or anywhere in the midwest.
Sources close to Stanton and the Marlins think he prefers a move to the west coast, and failing that, the east coast. One source felt that a move to the midwest would be his "last choice," while another "didn't see any way" Stanton would waive his no-trade clause to go to St. Louis.
With all this in mind, it sounds like we can guess Stanton's most likely destination. The Cardinals won't be happy, but this is one of the perks of having the no-trade protection that the star slugger does.