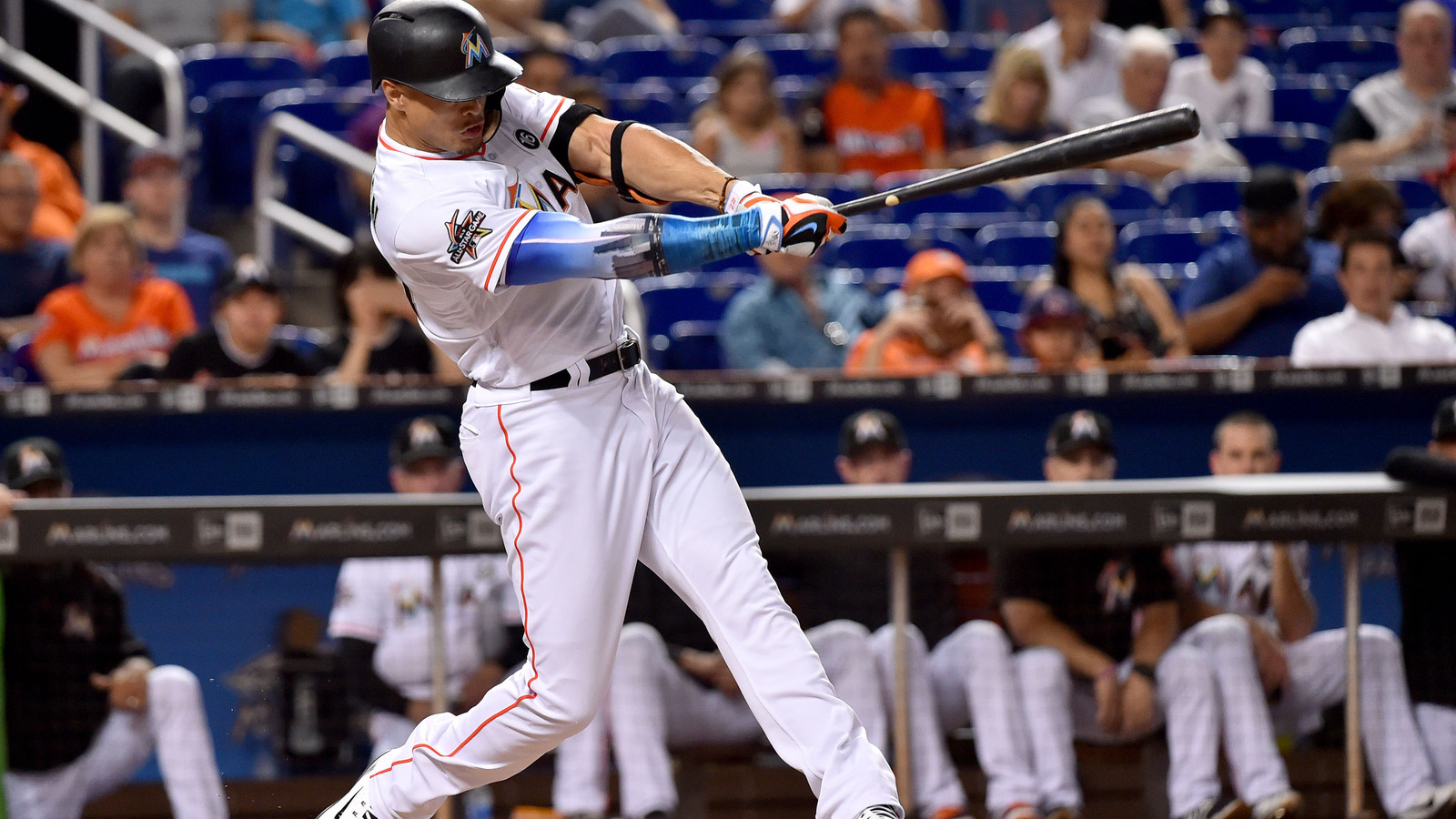 Aug 15, 2017; Miami, FL, USA; Miami Marlins right fielder Giancarlo Stanton (27) connects for a base hit in the first inning against the San Francisco Giants at Marlins Park.
Steve Mitchell-USA TODAY Sports
Where there's smoke, there's often fire, and it's getting pretty smoky on the Giancarlo Stanton trade front.
Earlier this week a report said Stanton cleared revocable waivers, which is not too surprising given the slugger's bloated contract. Clearing waivers means Stanton could be traded prior to the end of the month. Some teams reportedly have shown interest in Stanton, but they would likely need the Marlins to chip in some money to cover what the $295 million Stanton is owed.
Then on Wednesday, a report said the team was open to trading Stanton. As if that message were not clear enough, Fan Rag Sports' Jon Heyman says the Marlins will seriously consider trading Stanton this winter.
The Yankees, Giants, Cardinals and Phillies are all teams that have been linked to Stanton, who this year has set the Marlins' single-season record for home runs.
The Marlins are in the process of being sold, and the new owners are said to have a desire to shed payroll. Getting rid of the $25-plus million a year Stanton is owed would be the easiest way to do just that.