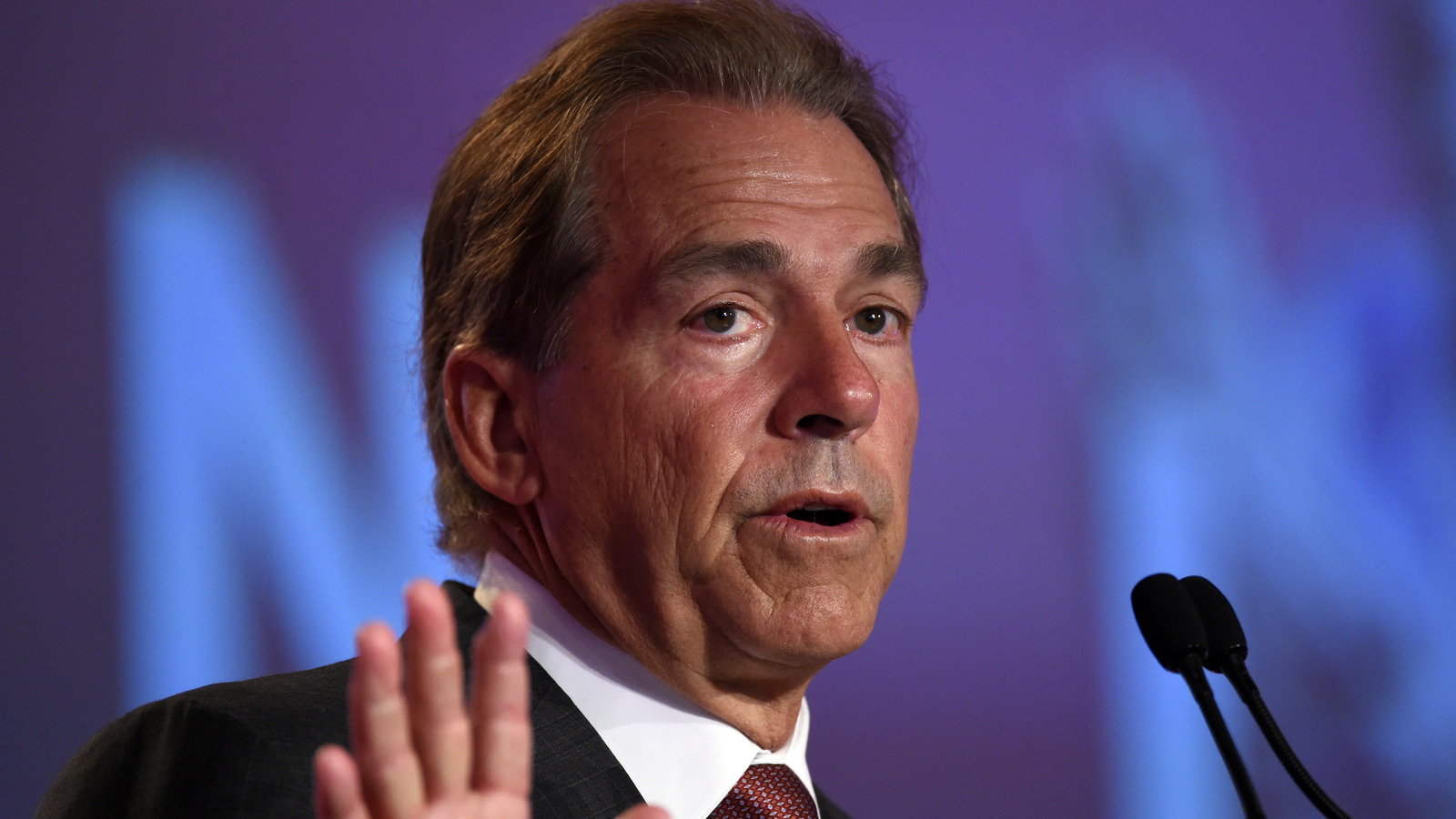 Nick Saban believes schools should be able to hire as many coaches as they want.
Adam Hagy-USA TODAY Sports
With the NCAA looking at possible limits on college football staff sizes, Alabama coach Nick Saban is unsurprisingly against that idea.
Saban, whose Crimson Tide have one of the largest staffs in the NCAA, believes that staffs are investments in players — and schools who see it as a competitive advantage are free to do it too.
Saban has a big group of assistants that he can sometimes be quite critical of. He knows, of course, that not every school has the budget to hire a boatload of coaches, and left unregulated, it could certainly present an advantage for certain teams.